Interwood with 30 years of expertise has always lived up to the customers' expectations. We prioritise attention to detail. Customers are always interested in our in-house installation process. The German materials in the Indian homes give high quality consistently. We always believe in on-going quality checks for the assurance of superior level of quality.
As per the space available, directions, family needs and many other factors,Interwood does solution- based selling. We have experts who amaze you with aesthetic design and intellectual functional sense. We are very careful with the measurements and give utmost importance to alignments.
Different types of Interwood modular Wardrobes are certainly exclusive from one another. Interwood always emphasises on balanced colour, contrasting open storages, contemporary designs. Our wardrobes also adhere to wellness like kitchens. The wardrobes are fire retardants for up to 45 minutes and they are termite proof, anti carcinogenic, anti fungal, not risky because of superior screw holding capacity.
Andrea wardrobes are too natural and elegant because of the super matt texture. This super matt texture resists the surface to get fingerprints. The quality is superficial with a beautiful finish given to the wardrobes. This super matt appearance is created by an innovative lacquer process where finishing material retains the perfect colour. Hence, durability is not questioned. Store your clothes, accessories, files and you can still shop more and store more stuff in your wardrobe. Andrea, the miraculous wardrobes have too much storage space. Functional wardrobe with style and solution to the systematic storage of all your items is provided by Interwood Andrea wardrobes. Interwood offers a range of sizes Andrea wardrobes according to the space and needs. Get sleek and contemporary designed wardrobes from Interwood, a perfect choice for your home.
Interwood takes care of everyone's taste of style. Some customers like to go for super matt like Andrea like some would prefer glossy. For glossy finish, you can choose Montana wardrobes that can light up your home with a stylish aura. Internal storage layouts and materials are used as per your needs. Go for our varieties of colours and designs.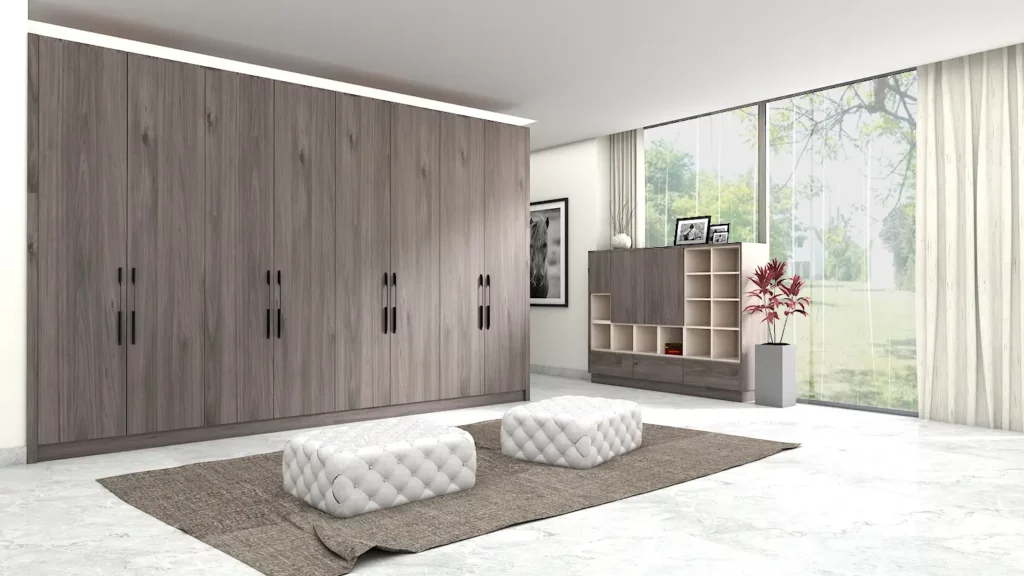 Alexia wardrobes known for fitting to form and function look very attractive. These are intended to be the most practical wardrobes. Alexia wardrobes consider your needs and suffice them completely. Systematic and spacious wardrobes do not ever form clutter. Rather, you think of wearing a particular outfit, and it is visible right in front of your eyes.
Built-in glossy wardrobes that can incorporate TVs, dressing tables, desks and get adorned with your home decor are Cecilia wardrobes. Let the wardrobe be independently yours or share with your whole family, Interwood gives you perfect solutions as per your requirements.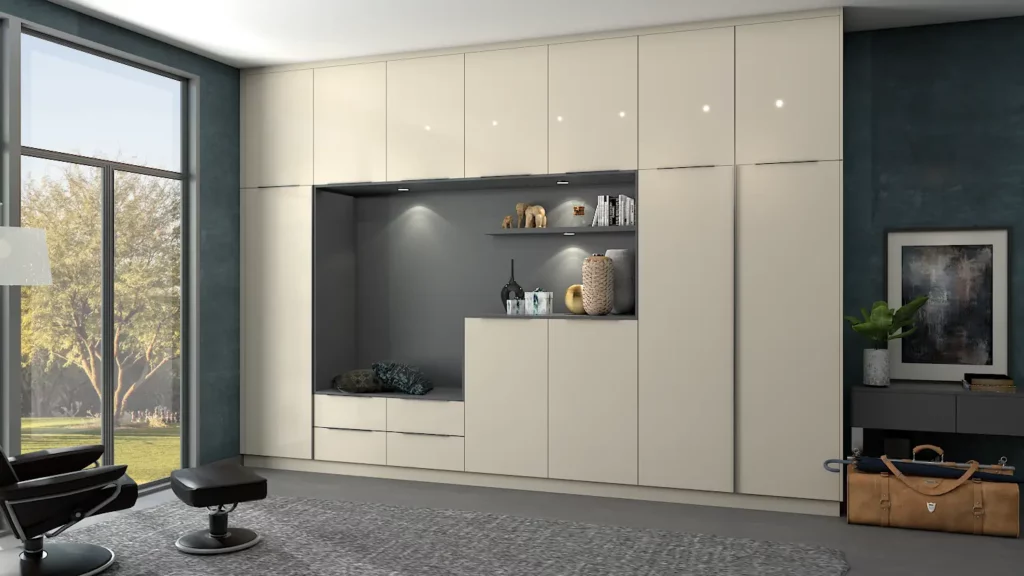 If you are the one who always dreams of sophisticated sliding wardrobes, go for Interwood Profilo. User friendly Profilo with luxurious appearance and great space is aesthetic and its sliding functionality provides ease. Undoubtedly, Profilo is trendy and the sliding door is durable.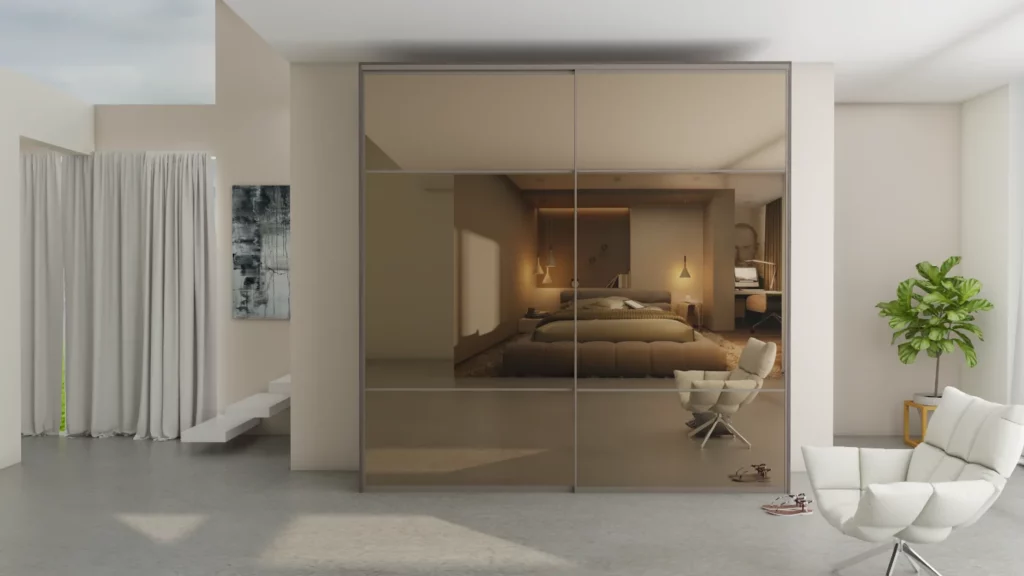 Smart rooms surely deserve a smart wardrobe. The one name that can be thought of is Interwood Sublime. Organised compartments with perfect utilisation of space and sliding functionality, sleek lines make the Sublime stylish.
We offer you ideal wardrobes that meet your requirements and are fully functional. You face no issues with adjusting your light or heavy items. You feel no mess and you never lose your belongings.
Interwood promises quality, innovation and comfort. Organised wardrobes organise your life, save your time and make you confident and stylish.